Respected Fellow Expedition Members:
by Marcelo G. Martorelli - Translated by Nancy B. Ducuing
Left... Marcelo G.Martorelli - Bs As - Argentina -
Right... Steve Currey (Utah) - USA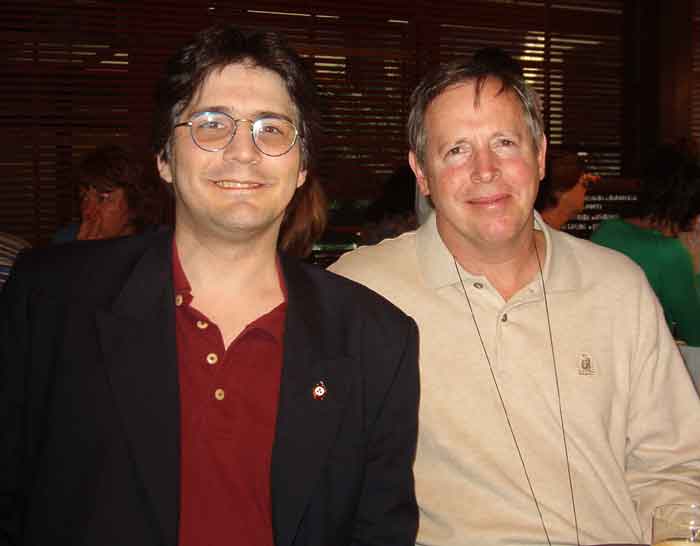 First of all, I would like to express my sincere gratefulness to Steve Currey's family, as well as to all those who made possible the reimbursement of the total amount paid by the expedition members, in such a responsible and serious way.
I am very happy about the way everything was finally resolved. I congratulate Steve's parents for demonstrating such integrity and respect, as Steve did during the time he was among us.
I really know that maybe the words that I am about to say will not be the ones our expeditionary group is waiting or expecting to hear. So far, as you may have already noticed, I have been apart from taking any position in relation with the course the expedition is taking. After the departure of our friend Steve, I have been focused in my work just letting things unfold and observing how this new expedition grows, as proposed by its new appointed leader, Dr. Agnew Brooks:
www.phoenixsciencef oundation. org/APEX.htm
After having published my first book "El Llamado Planetario" (The Planetary Call), I have received a lot of inquiries about my vision of the next steps for the expedition, especially after the death of Steve Currey, its organizer.
I've been meditating and reflecting deeply about it. And I have waited for what I consider to be a reasonable time, also waiting for the proper time to make public my position on this matter. In particular, I have been meditating about my mission from now on and in relation with the Inner Earth and the Great Masters of Wisdom that live there.
So far, I have been silent and aware. Even though it was expected by the current expedition forum, I have not made any statement about the new ways the expedition is taking. Those who know me well know the extent of deep reflection I've been immersed in.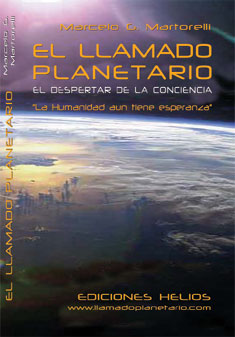 My words are a strong call to Awareness.
Dear Friends, I'm not talking of telepathic messages (though those may exist). I'm talking from the absolute certainty of having been contacted by THEM physically. Yes, PHYSICALLY.
Believe it or not. That's what happened to me. Nowadays, I am totally dedicated to the writing of my second book:
"The Planetary Call 2 – Physical Contact Established".
The book will be released within a few months timeframe and will tell the details about the challenging process I have gone through, which I slightly mentioned in the Chapter 34 The Great Legacy of my first book "The Planetary Call".
My respected Friends, as far as I can see and perceive, it seems evident to me that we have not learnt much from Steve Currey's sudden departure from this earthly plane. And I am not saying that we need to be still and do nothing.
It is my duty to tell you that the way the expedition is currently being managed, unfortunately, it is not -by far, the way chosen by THEM. I can not stress this enough. The way the new expedition is being unfolded is not aligned with THEM. We must be very careful. It is not enough to arrange a plane or a ship and to try to enter into their realm. Doing it without having been invited by THEM and without any authorization from their side, my Noble Friends… Do you really believe that this expedition can be successful?
It is ridiculous. Isn't it?
THEY do exist and THEY are there. But, the chosen way is not the right way of access to THEM.
Under no circumstances an expedition member should be elected by his/her willingness to go, or by money, enthusiasm, wishes, aspirations or alleged convictions. There are only two principles, which are essential pre-requisites to be accepted by THEM:
The first one is our inner work and development, our insight, our deep self-observation, all of them leading us to a deep transformation and to our illumination.
The second one is to understand -and consciously follow, the signs left for us by the Intelligence of Nature, called Synchronicity. This is a language expressing itself through meaningful coincidences that send a deep call into our souls. If we follow these meaningful coincidences along our lives, we will discover a map that leads us into our destiny, which was chosen by us for this particular life.
My mission related to any possible expedition is to provide information and pass the knowledge that was given to me. For this reason, I must say that in the current approach the expedition will not be successful. Both, the way of choosing the expedition members and the expedition purpose should be changed and re-defined.
The expedition's current focus and purpose are not aligned with THEM.
I can assure this. The priority of the expedition must not be, by any means, the scientific proof of a theory or the discovery of a new continent. THEY have told me so. Those goals are very far from the required credentials to be accepted, not to say for the doors of their world to be opened for us.
The chosen way is the one of our own transformation: the alchemic way.
This expedition must not be taken as a pure scientific journey, neither as an adventure-tourism journey. This must be undertaken as an initiation journey, strictly of a spiritual kind. The scientific and discovery aspects can be there, but never as the primary and leading purpose.
I can affirm that all of the credits gained in the material/physical world do not warranty that we will be accepted by THEM. It is not relevant for THEM how many degrees we got, neither how many prestigious universities we have studied in not even how many important projects we have worked on. It does not matter if we have gained a lot of fame in a particular field or if we are famous and have achieved a lot of success…
The only thing that really transcend is our own transformation; is being better persona, becoming better human beings: aligned, sacred, awakened and generous. We must be very careful about not falling into the traps of the mind doing intellectual acrobatics, wishing in secret to obtain personal benefits from the kind actions, whilst really using the others to fulfill personal needs, even if this is not really conscious.
My Noble Friends, We should not forget that, as in the chest game, the whites do not play alone… So, as you can imagine, we must be very alert and awaken to face the challenge we have ahead of us.
This journey should not be done out of our Ego, neither as a result of its movement to fulfill our desires to discover, to find and to prove -or not- a certain theory. It should not be done based on the wish to discover a new continent and be able to say to the world "I was part of this discovery". This approach is not correct.
THEY will never allow to entering into their world people who live and think under those premises. NEVER…
THEY WILL DECIDE WHERE, WHEN, HOW AND WHO. ALWAYS…
THEY WILL COME TO TAKE US IN, NO MATTER WHERE WE ARE. AND THAT WILL HAPPEN WHEN THE TIME HAS COME AND WHEN WE ARE READY FOR THAT.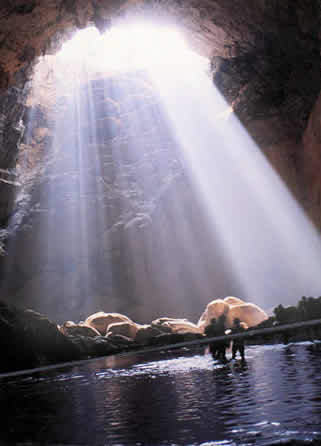 So, we have to be deeply prepared if we really want to do this journey. And both, our preparation and the journey itself, will have to be of spiritual initiation. And when you are in that journey, you are committed to become a better person in your everyday life, a better human being in all of your expressions in the world. When that happens, You are committed to watch carefully every action and transform yourself and every little action if not aligned with your fulfillment and the betterment of our environment.
THEY are always watching us. THEY know exactly who we are and who we will become. THEY know who we really are… THEY know our past, our present and mainly, THEY know our Future. So, THEY know who we will become eventually.
It is not enough to have this big dream and it is not enough to have good intentions to be chosen by THEM.
THEY watch our own evolution and chose us because of our "ALBEDO" (using their terminology) .
SO, IT IS THEM WHO DECIDE FINALLY, not us.
THEY keep the entrances, opening and closing them as they wish. As you may already know or imagine… we will never be allowed to enter without having been invited by THEM…
Does not this sound very logical and full of common sense?
HOWEVER, AT THE SAME TIME WE WILL ALWAYS HAVE TO BE SELF-CONVENED AND SELF-ELECTED TO FACE OUR OWN TRANSFORMATION AND OUR OWN REALIZATION.
WE HAVE TO PREPARE OURSELVES, IN OUR INNER LIFE, TO TRANSFORM EVERYTHING IN OUR LIFE THAT IS NOT ALIGNED WITH THE HIGHEST HUMAN NATURE AND BEYOND.
THIS HAS TO BE OUR CURRENT TASK IF WE WISH TO PARTICIPATE IN THIS BIG CHALLENGE, TO BE ABLE TO ANSWER THEIR CALL. AND THIS WILL HAVE TO GO ON UNTIL THE ULTIMATE CALL. MAY BE JUST THEN… MAYBE, WE WILL BE READY FOR SUCH ENDEVOUR.
To enter into the abode of the Great Masters of the Inner Earth is not a SIMPLE TASK, my Noble Friends.
If we are not being openly invited by THEM we will never be able to enter, not even the doors of Their Inner World will be opened. So, as long as we have not yet opened the doors of our own Inner World, there will be no science, religion or belief that will give us THEIR authorization.
Only our own realizations will transcend. Only our inner illumination and the one of those who are in the path with us.
To undertake such endeavor, It is not enough to define clearly our dream and to strive to make it real. It is not enough to have a strong desire towards it. Even if it is our highest dream to stay living with THEM inside the Earth, we would not be able to achieve it if THEY do not invite us to do so.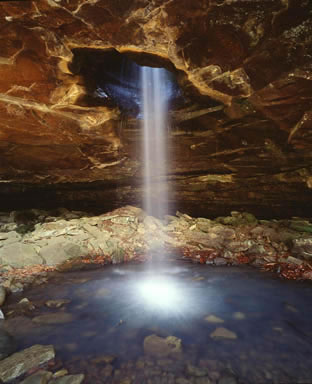 THEY will ask to each one of us the following question:
What is your purpose to enter into our World?
And I can assure that if we can not provide the right answer we will never be allowed to enter… And then all the good intentions and all the concepts we initially had will vanish.
Even if we can provide the right answer, immediately after we will be ask the following question:
Would the cry of a Mother be able to stop the evolution of the Universe?
I know that only a few will be able to answer them right. THEY have told me so…
WE MUST AWAKE. THIS IS NOT ONLY AN ADVENTURE.
THE WHOLE OF MANKIND MUST BE THE ONLY AND TRUE INHERITOR…
We should not schedule a departure date. If we do so, it would be our own ego, our own desires making decisions for us, instead of our Soul.
THEY will communicate with us and will tell us what to do in the appropriate time. In the meantime, we need to continue working within ourselves, immersed in Trust and Hope.
The awakening of the individual consciousness will warrantee the Awakening of the Group-Consciousness . And the Group-Consciousness leads to the Awakening of the Collective Consciousness through "morphic resonance"1. This level of consciousness must be establish and must prevail among us if we want to deserve being invited by THEM. Only then, we will be able to enter there…
Always, there will be inner preparation first. This is not new. It has been like this for millennia and will go on. Then, we will be called and we will have to reply to that call. Only after that, and only if we really achieve our own transformation, becoming enough sacred, whole, constructive and harmless. Only then, we may embrace THEM…
IT DEPENDS EXCLUSIVELY ON OUR OWN CHANGE & TRANSFORMATION, WHICH WILL ALWAYS HAVE TO BE ORIENTED TOWARDS LOVE AND LIGHT…
AND I CAN ASSURE THAT THIS IS NOT A BLIND AND UNCONTROLLED IDEALISM. NEITHER IS IT AN EXTREME MISTICISM…
IT IS THE ONLY WAY: THE ALCHEMIC WAY…
For me, everything has forever changed since THEY made physically present in my life.
It usually happens that many may show themselves as sheep while they are really hungry foxes. This is a warning and I trust that you will understand…
I can not stop sharing this true. I will repeat it again and again: the path to the Inner World must first be done towards our own inner self. And if this has not been done first, none of us will be able to enter into the Inner Earth physically, because we need to have discovered it within ourselves.
Dear seeker of Light, Love and Truth: We must have reached and rediscovered first our Inner Sun, located in the core of our Hearts. If this has not happened yet, we will not be able to grasp and see physically the Inner Sun of the Earth.
Now… we must be very aware. The related inner preparation is the key. This is the only and fundamental foundation to achieve our goals. We usually believe is something else but is not, you can be certain about it.
I know that the unveiling of certain truths will exceed your understanding…
But if we are sincere and true seekers, no doubt, we will be accepted by THEM…
I feel it must be said again: in order to manifest externally, in the physical realm, our entrance to the Inner World within the Earth, we must have achieved first our own transformation, having consummated the discovery of the core of our interior and from there, having committed to our initiation path.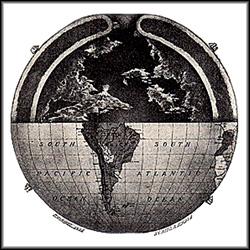 Following the signs of destiny, I will try to share the first keys to consider in our preparatory training, leading us to the required balance in our lives.
We must develop balance between our professional life and our personal-spiritual life. It is a fundamental key to hold a high level of inner awareness and self-observation towards everything we think, feel, say and do. This will lead us to transform ourselves and every non-constructive actions or attitudes we still may have.
In this way we can be examples of the Great Work within ourselves… A very healthy consistency can be achieved, making our inner sun –our heart, shine openly… and ILLUMINATE AND AWAKEN OUR CONSCIOUSNESS.
This inner work or training can be called CHANGE, TRANSFORMATION, EXPANSION OF CONCIOUSNESS, EVOLUTION, AWAKEN OF CONCIOUSNESS, ILLUMINATION… And of course every sincere seeker who aims to become something higher than an average man or woman will have success –for sure– if he/she commits to this path, same as in an initiation group.
I understand the need and importance of being effective and of taking actions. However, it is required to deeply understand that actions must be focused not only in the daily and logical needs of such a tremendous endeavor, but also must be mainly focused on the personal commitment with our change, our self improvement and our individual transformation. If all of the previous do not happen then it will be very difficult to carry out successfully such a tremendous enterprise. These are fundamental pre-requisites.
My noble friends, this one is much more than an expedition and I am positive that you know that already. First the expedition must be done towards our own interior. Once we are back of this journey maybe we can be able to make it externally and successfully. But this undoubtedly requires our aspiration towards ILLUMINATION…
Before engaging ourselves in this enterprise we must have already defined and clarified our personal/individual dreams, aims and life purpose.
Every individual must be very aware that he/she will face critical extra-ordinary moments for which each one must be prepared. This mean everyone will have to face their true self, including even any dark aspects which will have to be illuminated and transcended through our light.
Do you believe that our mind is reduced so as to fit in the circumference of our cranium?
I only ask you to visualize for an instant that moment aboard the ship (whichever it is) when you are almost reaching the entrance. Use your imagination to see that moment as much physical as possible, with all its implications and dangers. Then observe all the risks to which our psyche, our emotional and mental bodies will be exposed to. And imagine what will happen when you summarized the impact on the whole group, on their emotional and mental bodies if every individual does not keep certain equilibrium… Fears and even panic can be multiplied. Everything not resolved before the departure will surface and become evident.
It is likely that power fights will occur within the group. The closer to the objective, the more evident these fights will be, increasing tensions among the group of travelers. As the degree of challenge increases, and much more if there is any threat to our lives, the unbalance within the group will be manifested and the outcome will be catastrophic…
We may think that there is enough affinity in the group, much more if there is previous commitment from everyone. However, without a real Group-Consciousness born and awakened in every single one, there will not be the necessary foundation to build upon and to stand the greatest challenge of our lives.
We need to achieve our own illumination and then our group will be illuminated and initiated. If this does not happen, undoubtedly, our enterprise will not be successful.
ONLY OUR OWN INDIVIDUAL TRANSFORMATION WILL LEAD US TO THE INITIATION IN THE MISTERIES… IT WILL LEAD US TO THE GROUP FUSION REQUIRED: AWAKEN BEINGS, ALIGNED TO THE DIVINE PLAN, GRADUATED OF LIFE AND TRUE SEEKERS OF PEACE, LIGHT, LOVE AND TRUTH.
Only those consecrated seekers will be protected. They will be self-chosen among all those working on this magnificent work of human evolution. That is the reason I repeat: only the souls willing to transform themselves by Light and Love will succeed.
It will not be sufficient to be sincere seekers. Consecrated Heroes are required, being Conscious and Awaken Disciples walking along the Path of Love, Light, Peace and Freedom. This hero will not raise any logic attached to old forms of human affairs such as politics, military, religion or science. Without a deep transformation of all these matters, this challenging enterprise will become a highly risk intent.
I apologize if I repeat the same message over and over. THEY do that with me.
My Friends, please remember that THEY decide who enter and who do not.
I can affirm that before THEM, all our paradigms fade instantaneously. And I am speaking from my own experience…
It is also important to observe what would happen to a group of individuals driven by their personalities (selfish ego) and not being directed by their SOULS.
Would they be accepted by THEM under those conditions?
People that are not trained in the initiation path will not be able to tolerate the psychological and paradigmatic breaks that will occur during an expedition like ours. It will produce a tremendous impact to our inner structures at all level of consciousness. If not properly prepared, this may lead to emotional and mental overflows, which may cause irreparable damages in the psyche, maybe even worse than a war. For this very reason, THEY will never expose to those not prepared for the challenge, to those not yet initiated, in order to preserve them.
It can also be observed that during the trip, members of the expedition may create, even under ordinary situations, a chaos on board. This may happen even before departure, when the trip is ready to go. And could be even worse before the extra-ordinary fact of discovering an inhabited continent with an ancient race of highly evolved beings.
Hidden in all those facts there will be true initiation tests to pass, where every sincere seeker will be proved. And if these tests had not been passed in full awareness previously, will jeopardize the results of the expedition. And it will end as a blind that is walking towards an abyss without a walking stick…
Individual Consciousness first, then an Awakened Group Consciousness… Those are the keys to be able to enter into our Inner World, into THEIR Inner World within the Earth…
Let's watch carefully how the greatest of all our challenges unfolds:
ALL THE REST WILL COME AS A CONSEQUENCE.
With my deepest affection
Aiming for A Humanity Embracing another Humanity
As Brothers and Sisters in Light & Love